September 2016
Chatterboxes
We shared our chatterboxes with each other. This helped us learn what we like and the things that we have in common.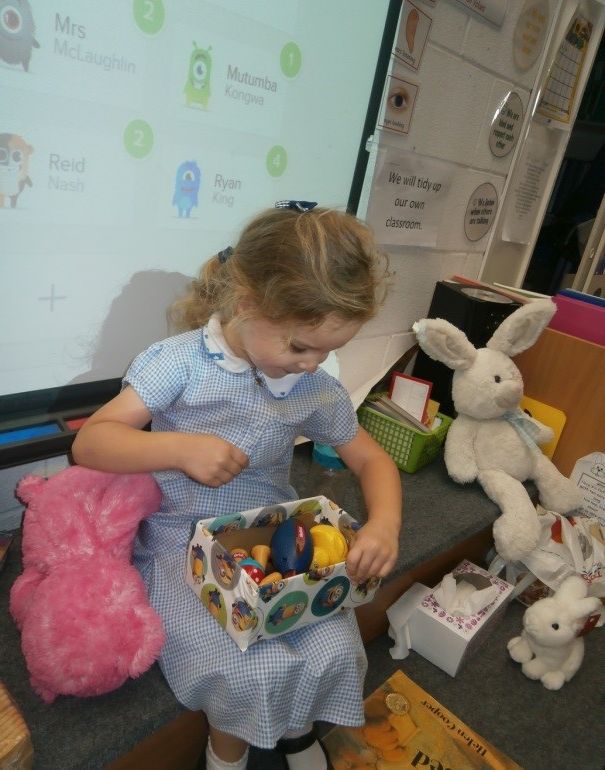 This Month's Value is Respect
We have been learning to take turns speaking and listening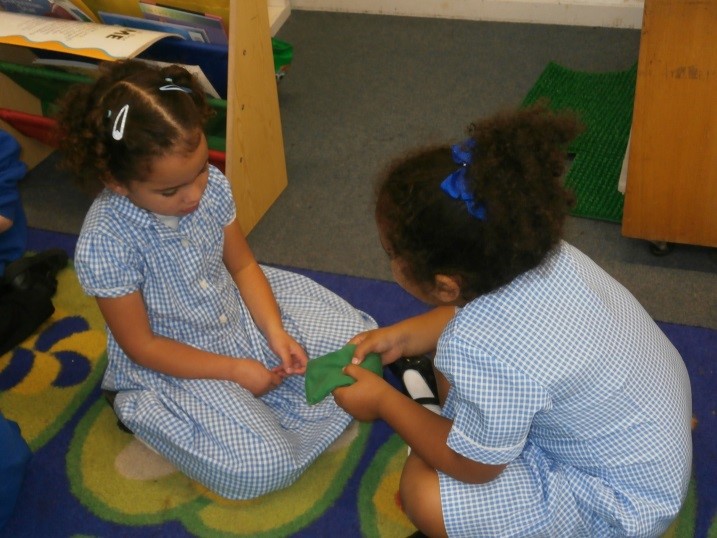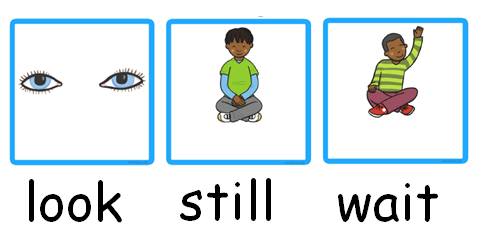 These are our speaking and listening rules. We Look at who is speaking, we sit still without fiddling and we wait for our turn to talk. (Putting our hand up shows we have something to say.)
Getting to know each other
We are learning good manners and can say 'please' and 'thank you'.
We are able to share and take turns. This is showing respect to our new friends.
Trying new food ready for School dinners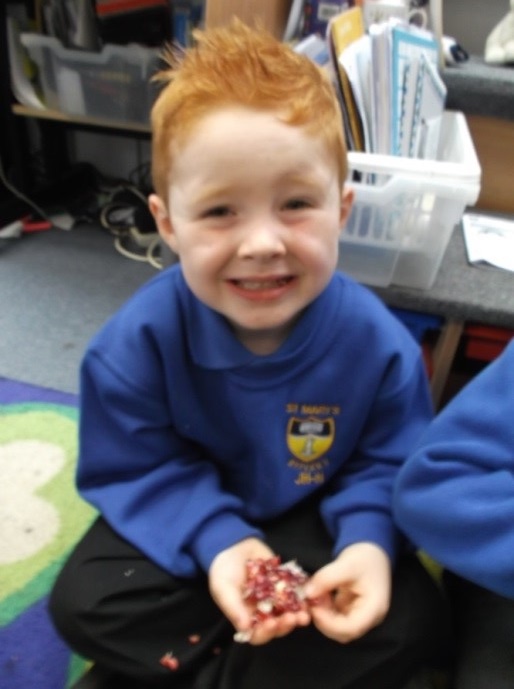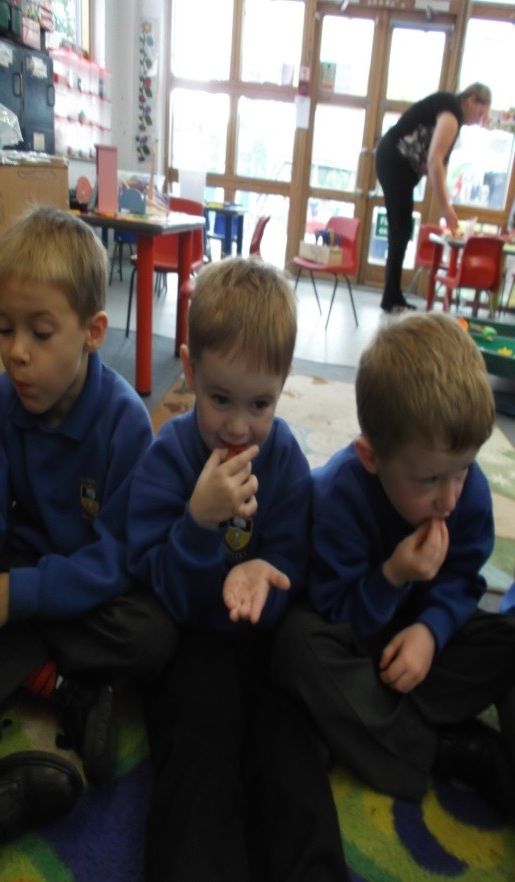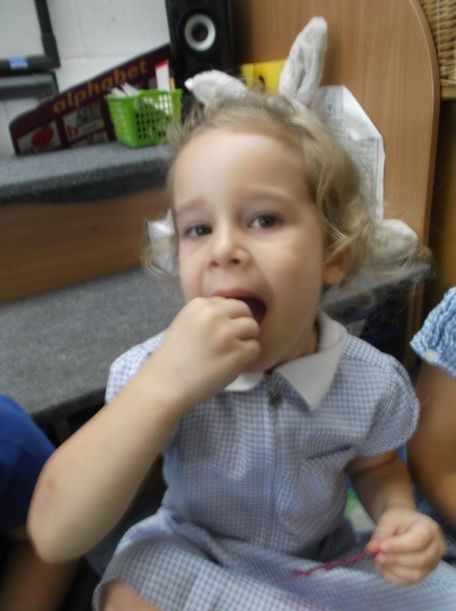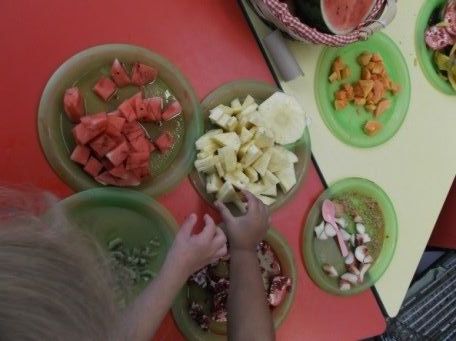 St Mary's learner focus this month is Ready to learn
We are getting ready by learning how to write our names and learning our sounds so we can write other words too.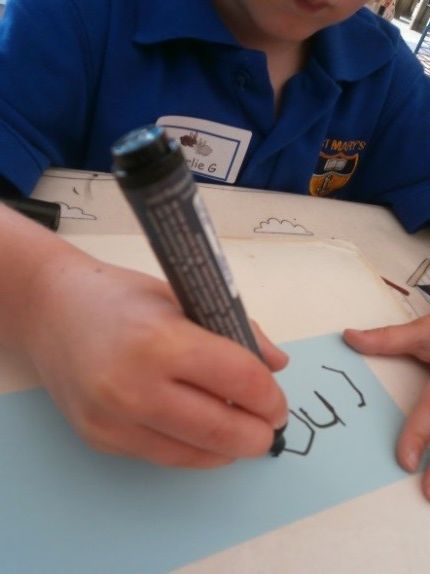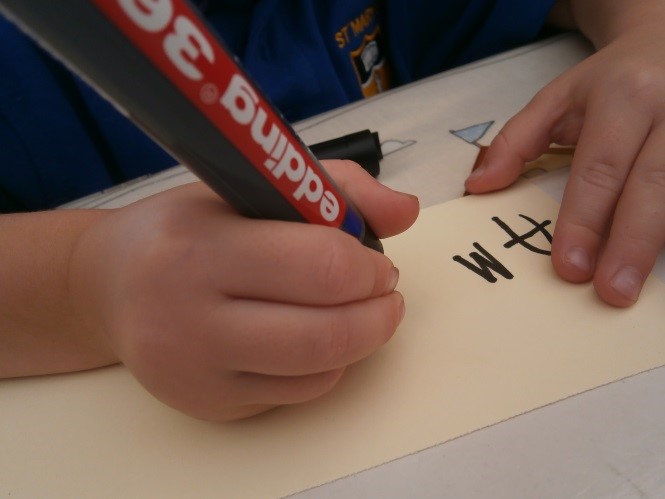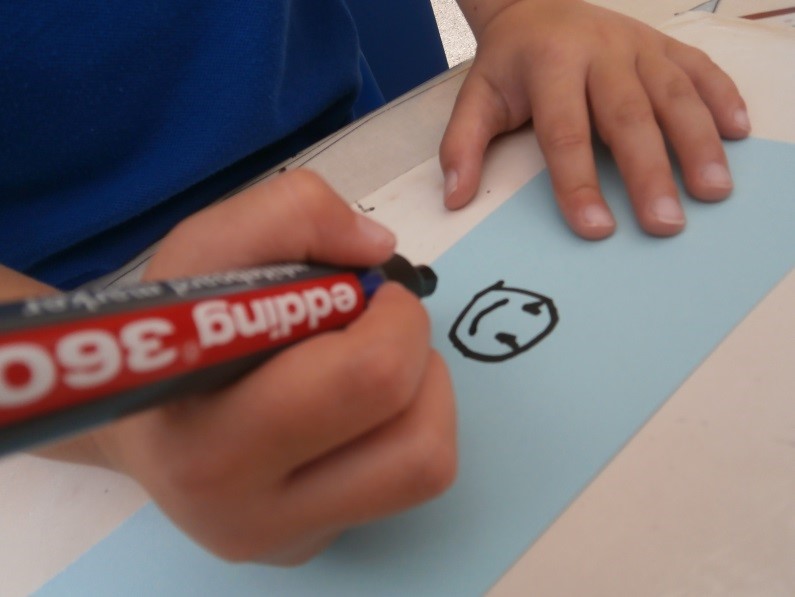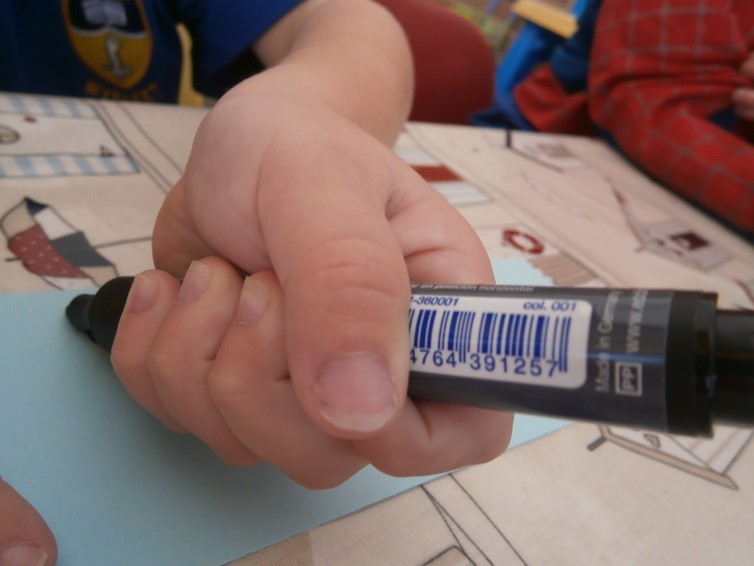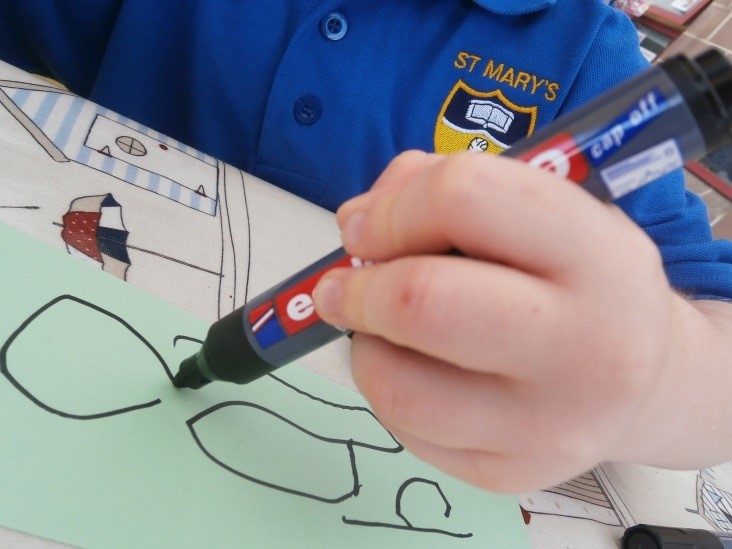 Being brave and independent
We can now come in on our own and access our own learning.
We are learning to hand in our own reading books and change ourselves for PE.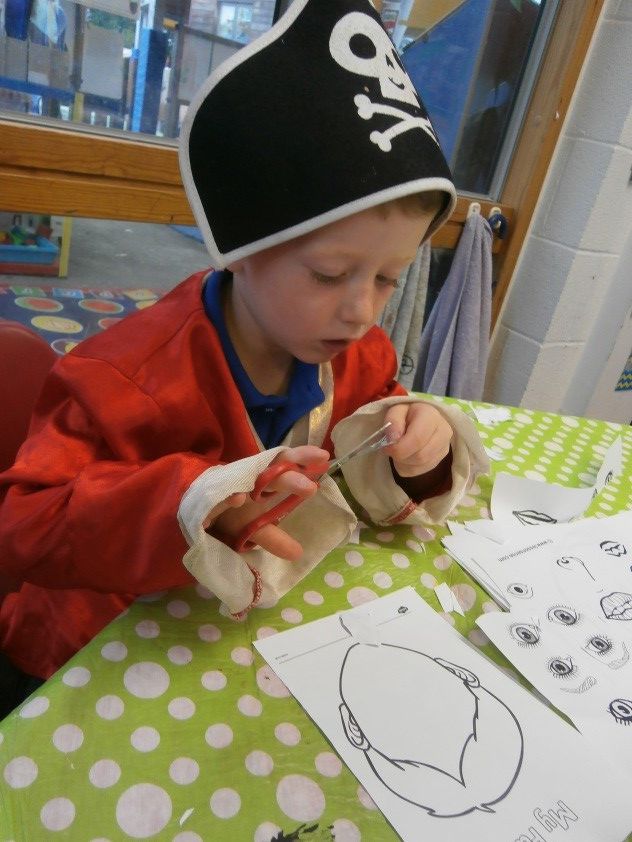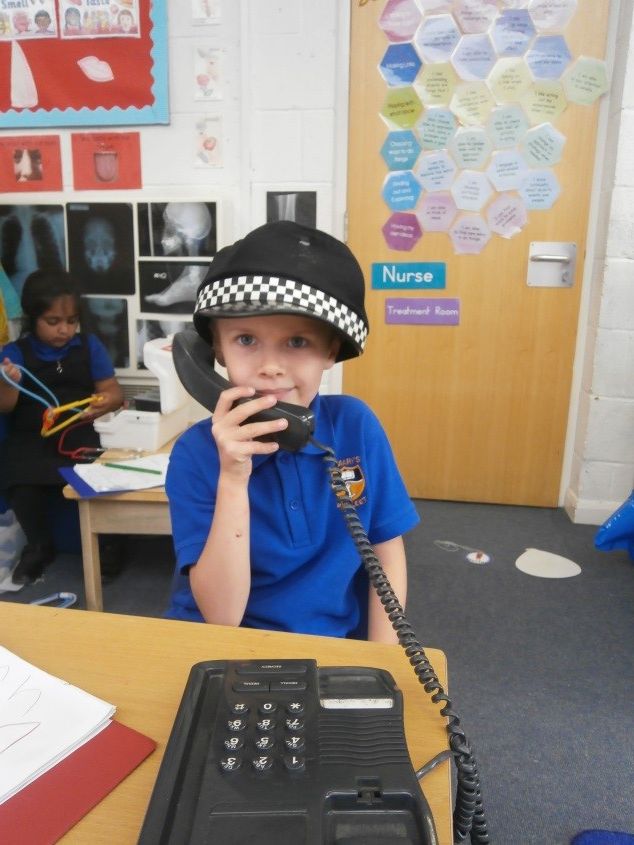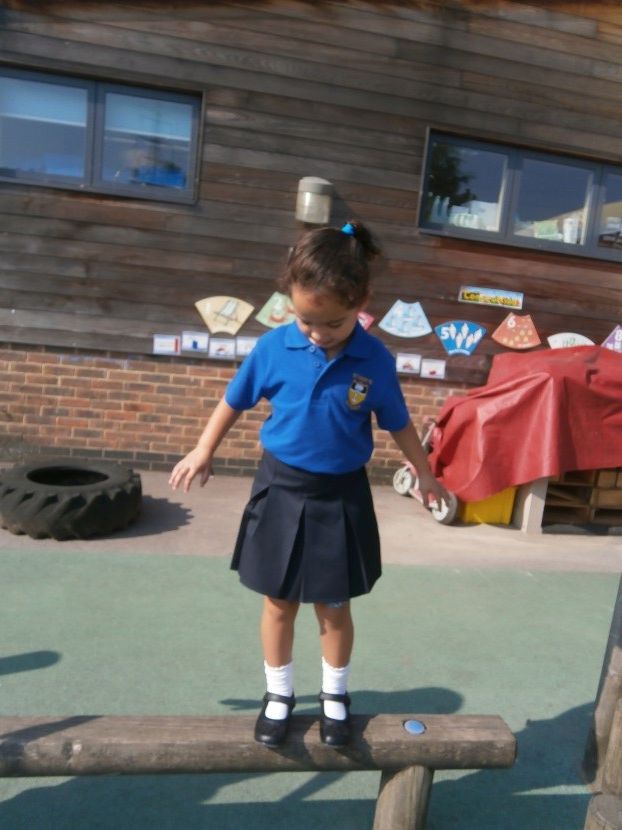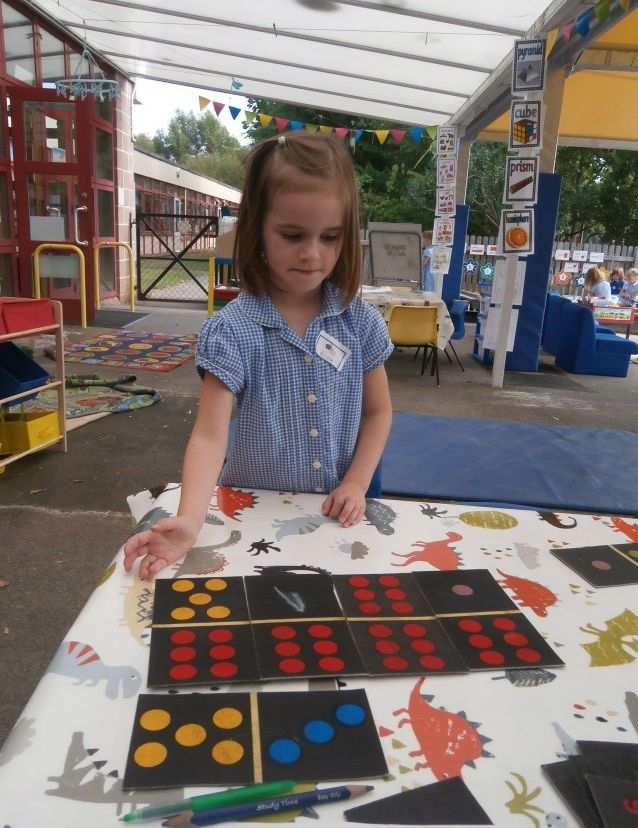 Autumn walk
We are learning about our 5 senses. The first sense was sight so we went for a walk to look for signs of Autumn.
We noticed some minibeasts. The food in the allotments were ready for Harvest and the leaves were changing colours.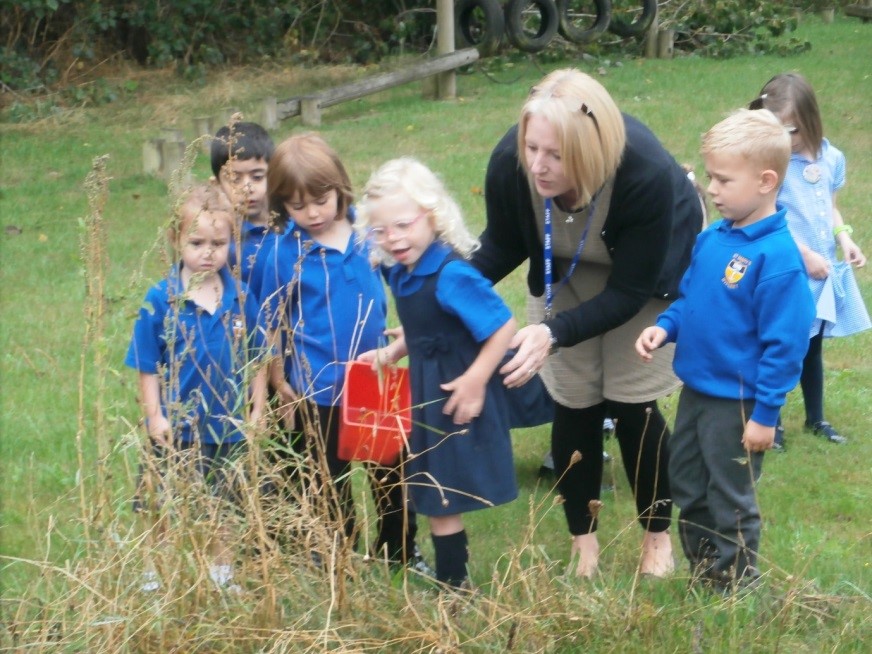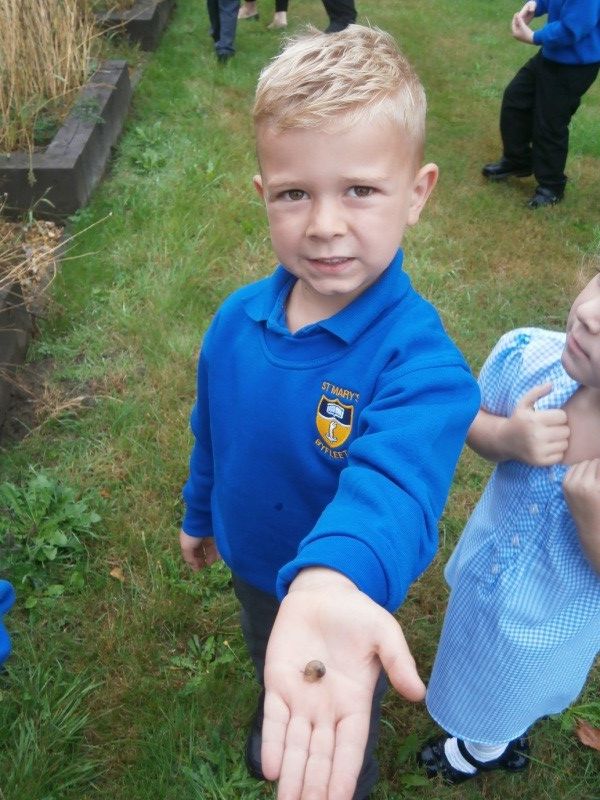 Meeting Hunny Bunny
We were excited to meet Hunny Bunny who is our class mascot. He goes home with the star of the week. He loves carrots and bedtime stories. Maybe he will visit you….