October 2016
This month we had an Art Curriculum week. The focus was on textiles, digital art and art appreciation. The children were wonderfully creative and thoughtful in all lessons.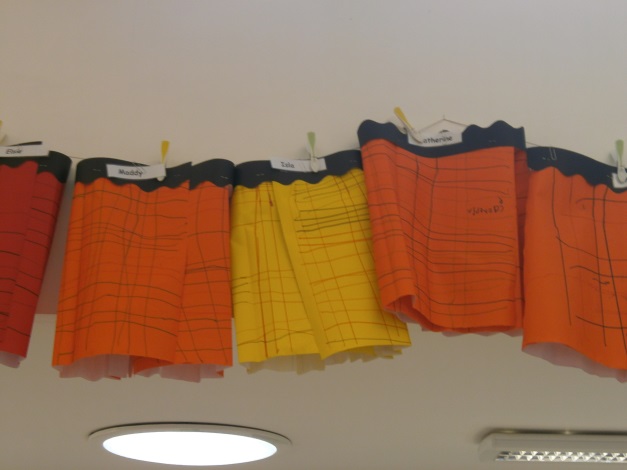 We read a Katie Morag story by Mairi Hedderwick and discovered that Katie wore a traditional outfit called a kilt. We found out that kilts are made with tartan fabric. First the children had to design their own tartan repeat patterns using a computer program. Then they created tartan material using paper and pleating it to make a kilt. They all enjoyed showing each other their kilts during our fashion show!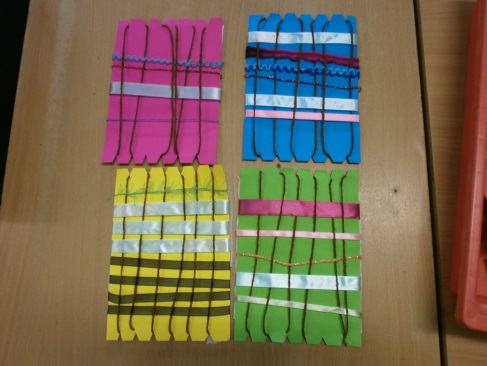 We learnt about how fabrics are made by weaving threads and developed our own weaving skills.
In our literacy lessons we explored ways to respond to the painting The Bath by Mary Cassatt through descriptive writing, story - telling and by creating speech bubbles for the characters.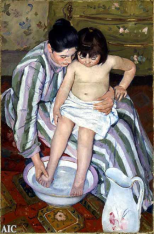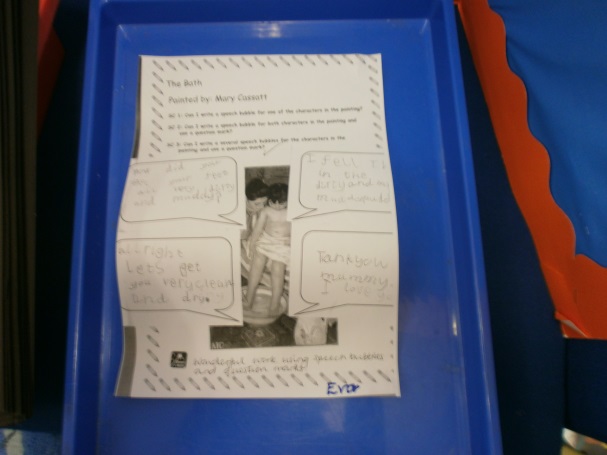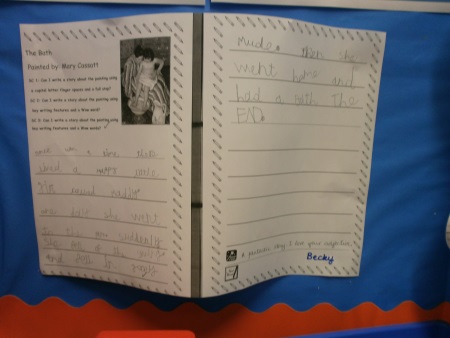 In Maths we learnt about fractions and created our own Mondrian Pictures with whole, half and quarter shapes using only the three primary colours – red blue and yellow.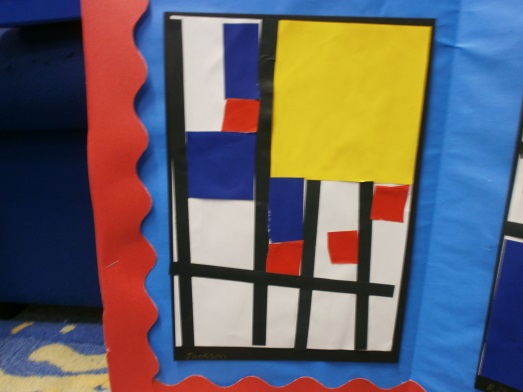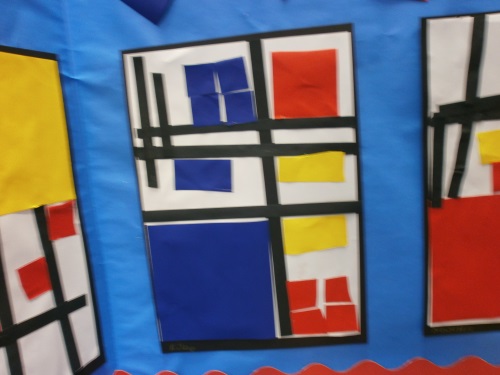 We are excited to show our work on exhibition afternoon.