November 2016
This month Panthers shared their learning with the school in their class assembly. They were fantastic! Everyone was really impressed by how well they all spoke and their explanations and demonstrations of their learning across the curriculum. Well done Panthers, I am very proud of you.
The children have enjoyed thinking of others and were excited to participate in activities on Children in Need day. They looked wonderful in their Mufti clothes and covered Pudsey bear with all the coins they had brought into school. The children counted amounts of money in our Maths lesson and learnt that different coins have different values. Everyone enjoyed shopping at break time for cakes at the cake sale. Yummy!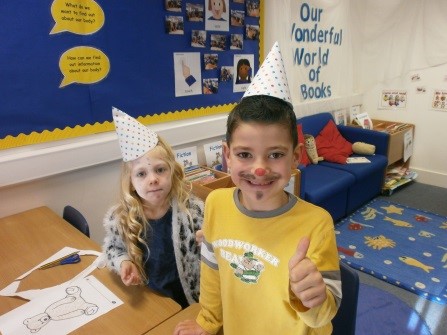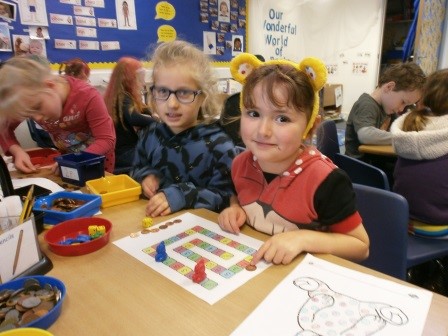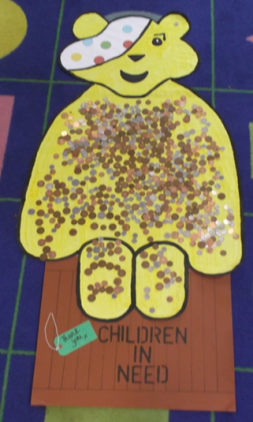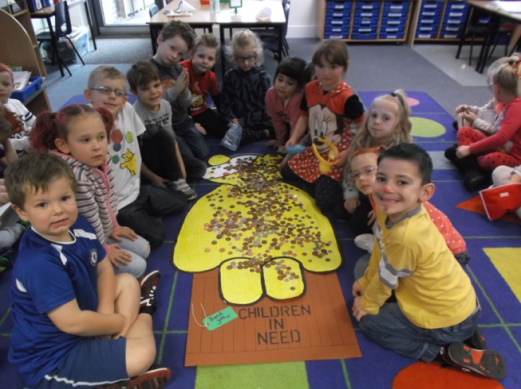 The children have been brave taking a risk during Assessment Week and they all worked really hard to try and produce their best work.
In Literacy we listened to the story of The Tiger Who Came to Tea. The children wrote lovely descriptions of the Tiger and their own versions of the story, changing the character of the tiger to a different animal that might came to breakfast or dinner.
In Design and Technology the children thought about food you could eat for tea. They then designed doughnuts, thinking about the toppings they would like to put on a doughnut. The children had great fun creating their doughnuts and eating them for tea!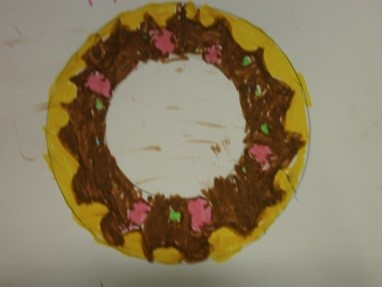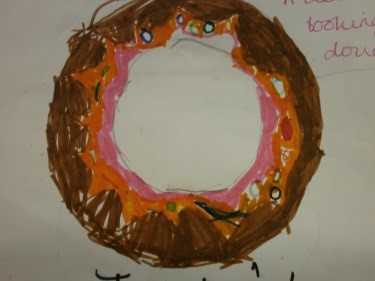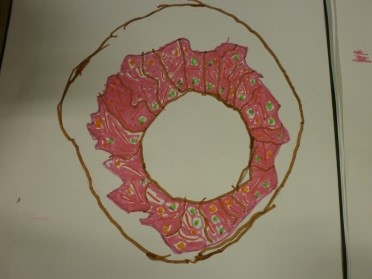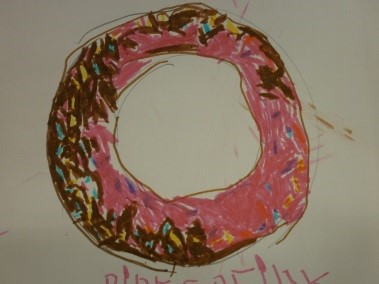 In our Topic work we have been thinking about how the characters in Toy Story felt when Buzz Lightyear arrived in Andy's bedroom for the first time. The children have used wonderful adjectives and are really working hard to extend their vocabulary.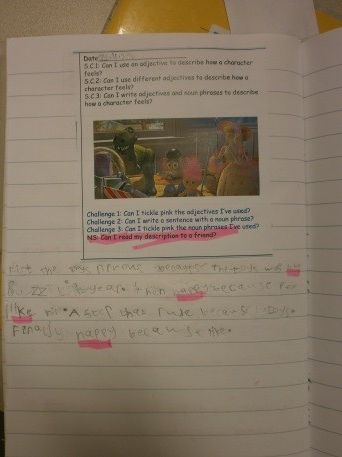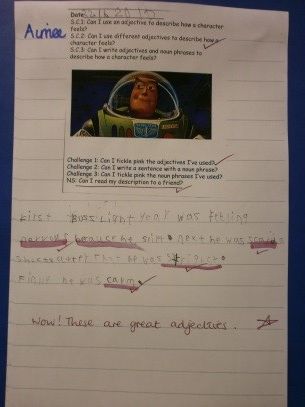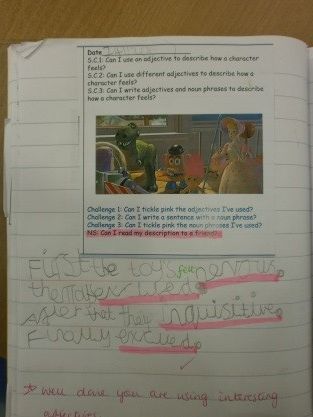 We have started to learn songs and dances for the Key Stage 1 Christmas Production and will be looking forward to Christmas!