March 2017
We have been working hard in Year 6 this month and are busy preparing for our SATs. Booster groups are still going ahead – we are very grateful to Mr Baddock and Miss Robertson for their hard work. We are also pleased to see some new faces at our Booster sessions.
At the beginning of the month, we celebrated World Book Day. The children came dressed up as some fantastic characters, and it was great to see so much effort being put in to their costumes!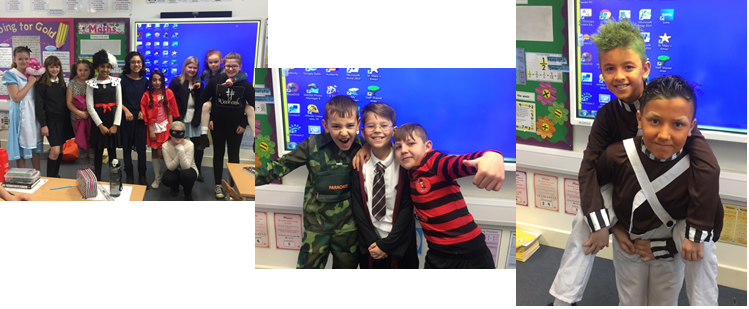 Maths
In Miss Roberts' maths group we have been learning all about 2D and 3D shapes. We have been focusing on their properties, how to accurately draw 2D shapes, and how to identify and create nets of 3D shapes. We have been using lots of resources to support our learning.
Here are some pictures of us hard at work: