March has been a busy month for us with lots of exciting things happening.
World Book Day
We would like to say a huge thank you to all the parents who did a wonderful job providing fabulous outfits for their children to celebrate world book day. All the children looked wonderful: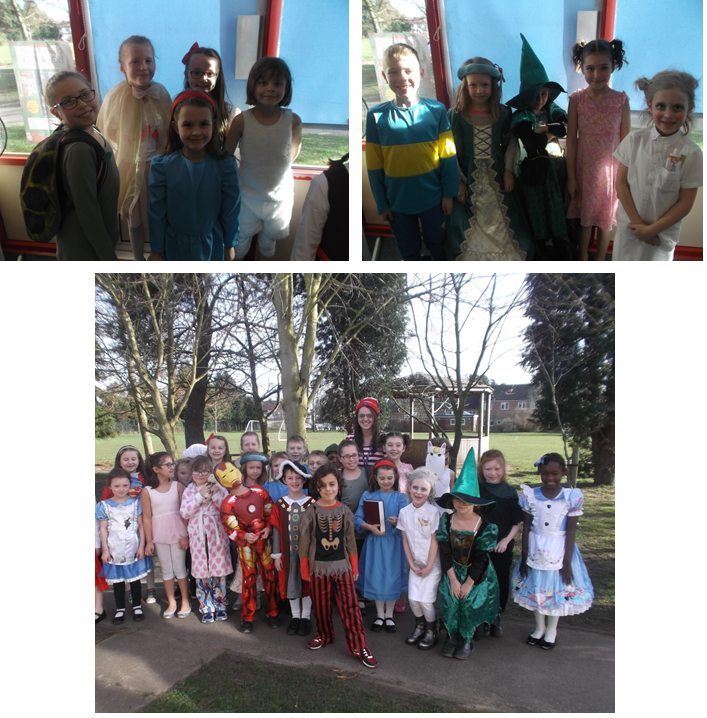 Stone Age
This month we have also started to create our own cave paintings. We have been practising drawing different Stone Age animals as well as experimenting with different materials to create an authentic look. We then gathered all our plans and ideas together to create our own cave paintings. Here is some of the work we have done so far: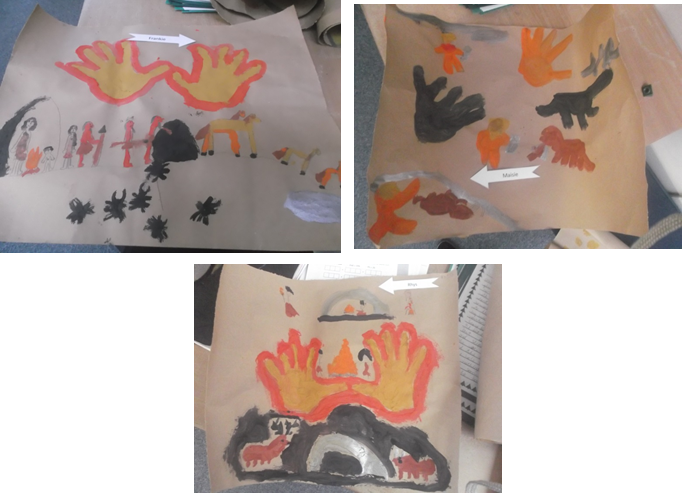 As well as this, we were very fortunate to have taken part in a Stone Age Workshop. We were taught how to make fire using sticks, shown wooden and stone tools as well as understanding how humans have evolved since the Stone Age times. We also got to hunt mammoths (our teachers!) by working together as a tribe. Both classes had an amazing day and we would like to thank all of the children for their enthusiasm and participation throughout the workshop, it was a fantastic day!