March 2017
With March bringing the start of Spring, the cubs and I made the most of the brighter weather by taking our learning outside of the classroom and into our discovery area. Whether we've been measuring lengths, finding wholes from mixed fractions, or watching sprouts grow from the seeds we potted, the children have really enjoyed learning outside of our usual classroom environment.

Our Spring 2 topic, Where the Wild Things Are, was centred around the book of the same name, which took the children on an imaginary journey to a bizarre island where fearsome and peculiar beasts run wild. The story lent itself to our writing, artwork, geography and physical education. We wrote descriptions of peculiar story settings, stomped around to a choreographed jungle routine, explored the different landscapes boasted by the seven continents, and designed our own wild thing model.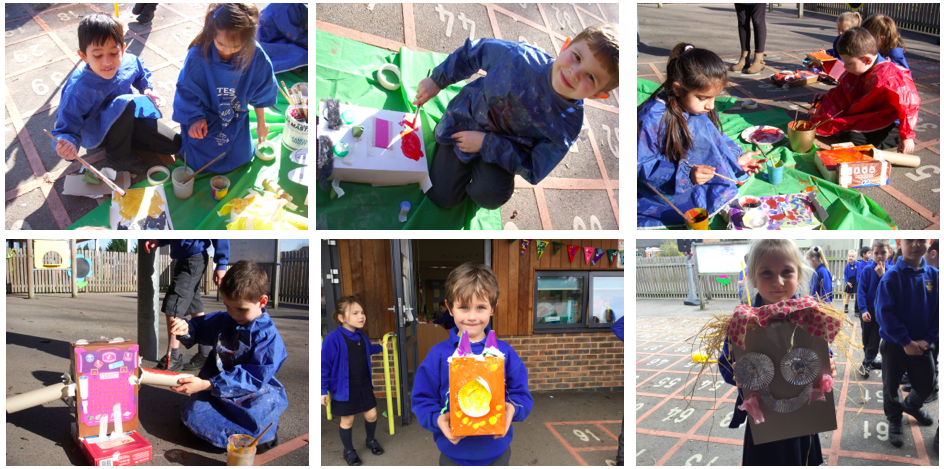 Our visit from the Zoolab gave the children a fantastic opportunity to handle some exotic animals from different habitats around the world. The Zoolab ranger brought with her a whole menagerie of interesting creatures, including a giant centipede, a tarantula, a hare, hermit crabs, a corn snake and a blue-tongued lizard. Lots of us got a bit nervous when some of these animals first came out of their containers, but I was incredibly proud of how so many of the children faced their fears and interacted with the animals anyway.
Our science topic this term was on the life cycle of plants. We conducted an investigation by planting a sunflower seed each and observing them over the weeks that followed to see how they grow.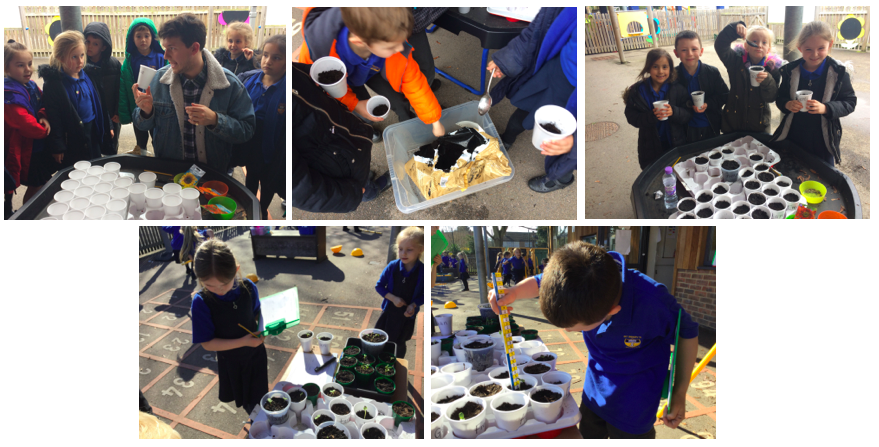 We rounded off March and the end of a brilliant second Spring term with our performing arts curriculum week. All of our learning was themed around the musical of Charlie and the Chocolate Factory, which provided us with lots of fantastic cross-curricular opportunities. The highlight of the week was designing and making our own chocolate bars, then recording our own TV advertising campaigns using the school's iPads!