March 2017
We've had an exciting month in Reception this spring with the addition of our quail eggs.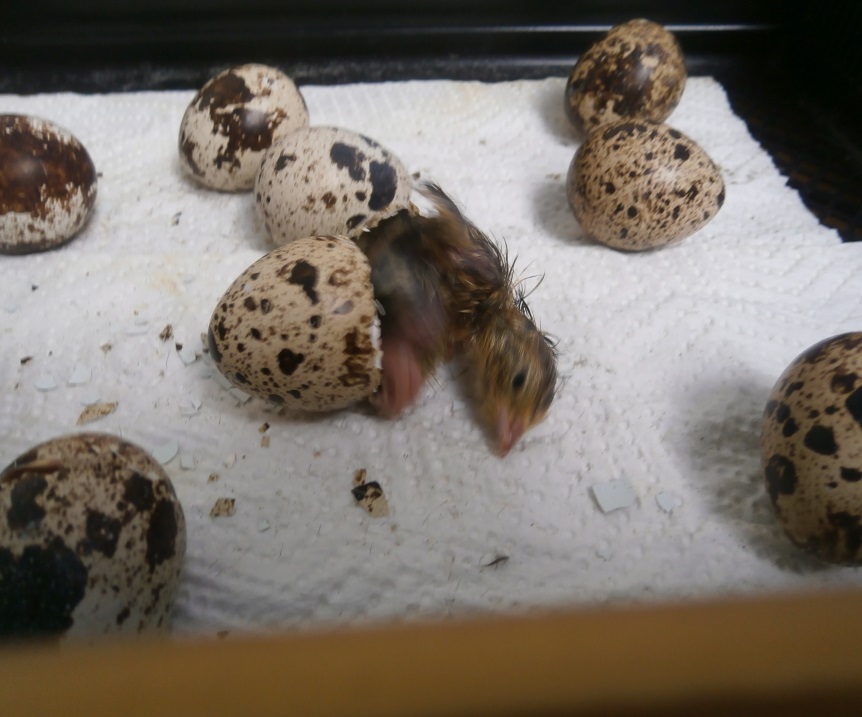 After a highly anticipated arrival we ended up with 31 healthy baby quails.
The children really enjoyed watching the chicks grow and were very brave and sensible handling them.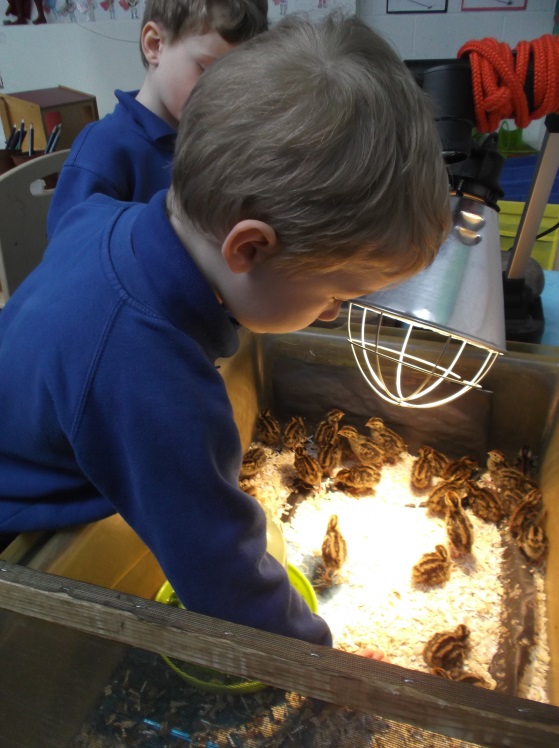 We have been working well with others this month to make us better St Mary's learners. One afternoon saw us doing the jobs of a Farmer. We worked together to clean the tractors and sweep up the hay outdoors.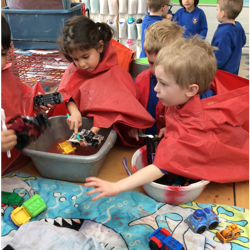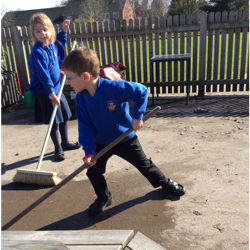 We really enjoyed performing arts week where our learning was based around the Lion King. Thank you to all of those parents who came to see our exhibition.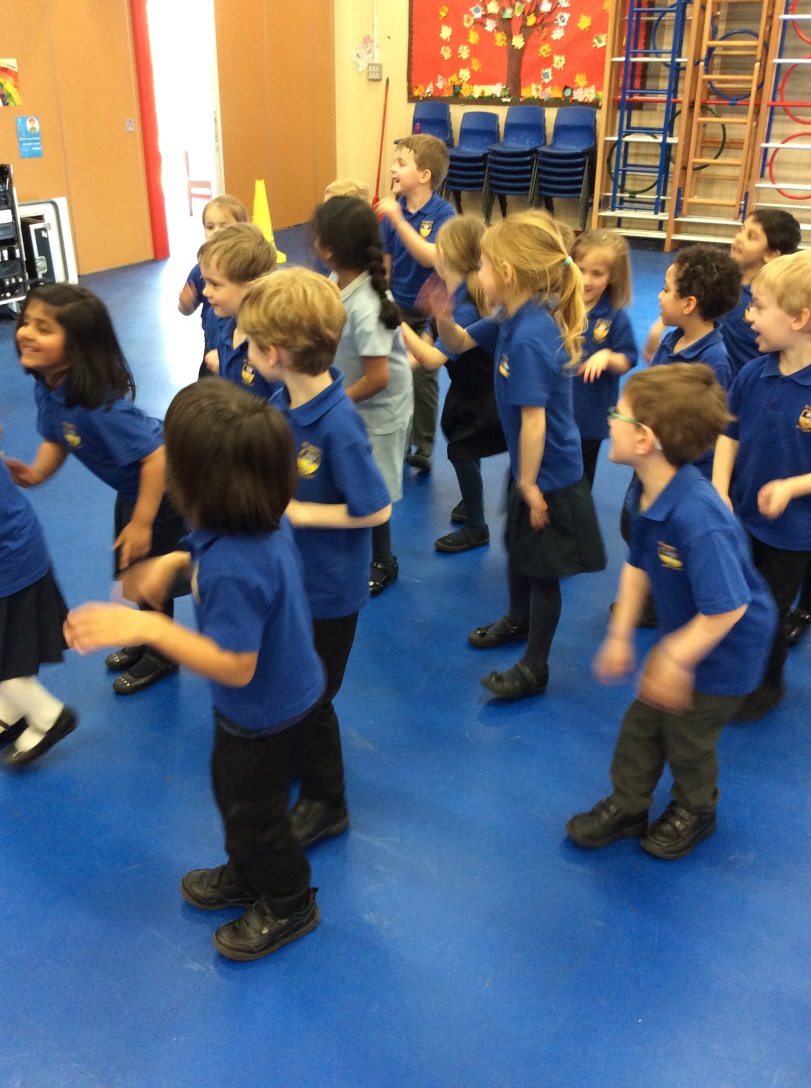 Have a lovely Easter break and we will see you again for the Summer term.