January 2017
Our St Mary's Learner attitude of the month is…

In DT, we have been making and evaluating dips and dippers. When we make a dip we taste it and if it needs an extra ingredient we add it and then try it again.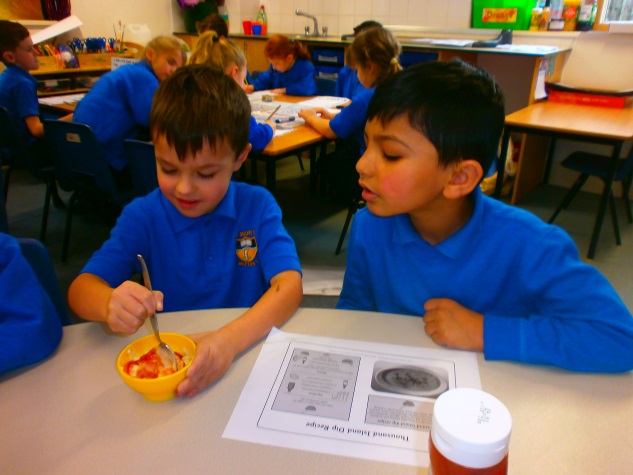 In Literacy, we have been creating flow charts. We made pancakes to help us sequence the steps!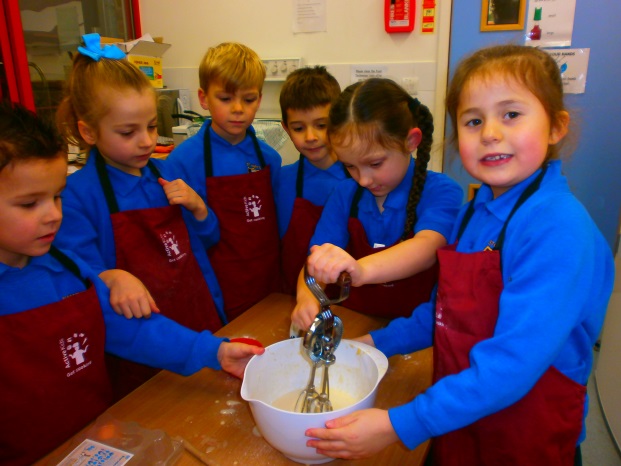 In Maths, we have been learning how to represent multiplication in different ways.