January 2017
We were all very excited to start our new Topic – How to Train Your Dragon. The children learnt that dragons are mythical creatures that they can read about in myths, legends and fairy tales.
The children imagined what a dragon egg might look like and designed our own colourful eggs. They then have worked hard in literacy to write instructions for caring for a dragon and created comic strips re- telling stories about Chinese dragons.
The Year 1 children had a fantastic workshop delivered by Bob Stokes, a cartoonist. They learnt how to draw different characters and how to show their emotions. The children were all so confident having a go at the drawing style and their descriptions of their characters were wonderful.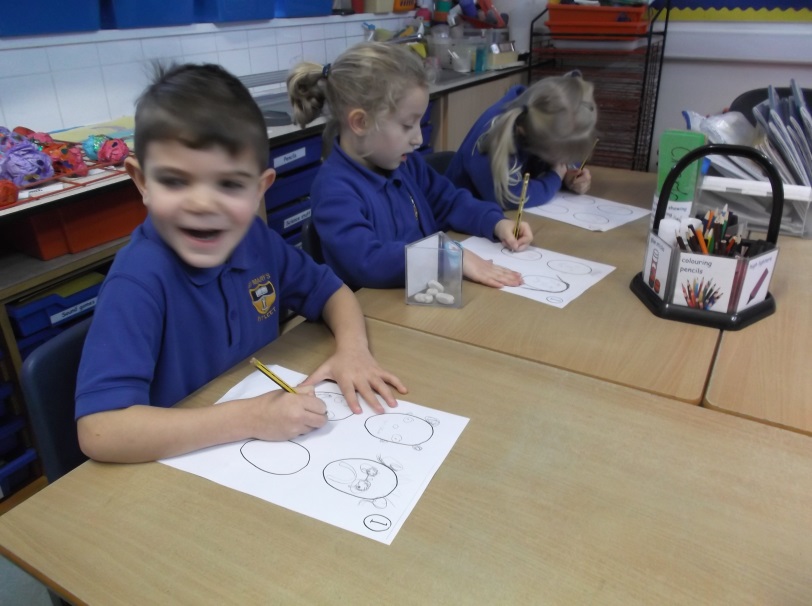 In Art and Design the children have used clay and followed instructions for making a model dragon and will be painting them ready to take home for the holidays.