January 2017
This Month's Value is Perseverance
St Mary's learner focus this month is happy to try and try again
We have celebrated all the things that we can do and set ourselves targets of things we would like to do. They range from swimming without arm bands to writing their name on their own.
We know they even grown ups don't always get things right the first time and it is ok.
Mrs Drewery is proud of rabbits if they try and try again and don't give up when things are tricky.
Winter!
We have been learning about Winter and polar animals.
We know how to keep safe and warm.
We enjoyed experimenting with ice and frost to see changes in materials.
We have made repeated patterns on hats, scarves and gloves in maths and even ICT,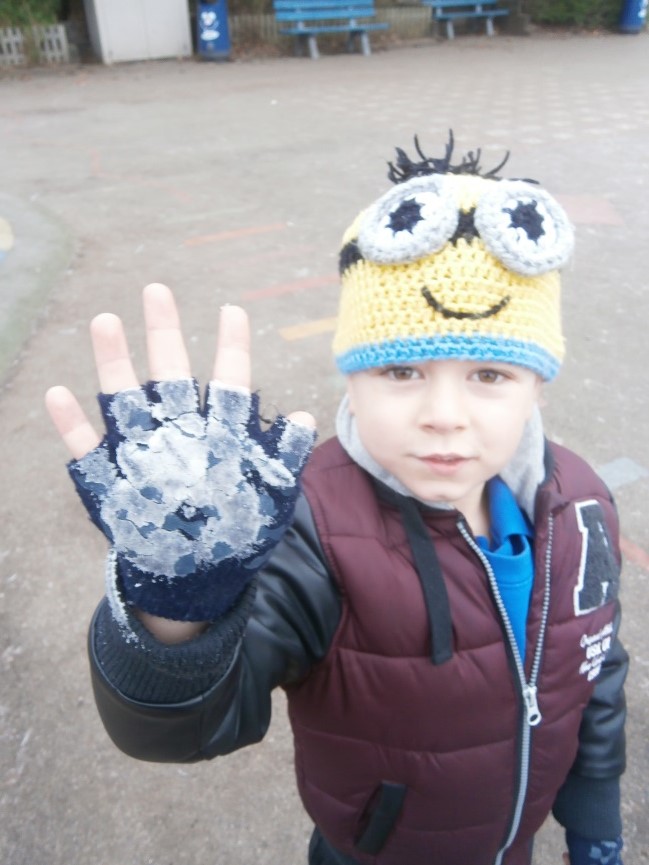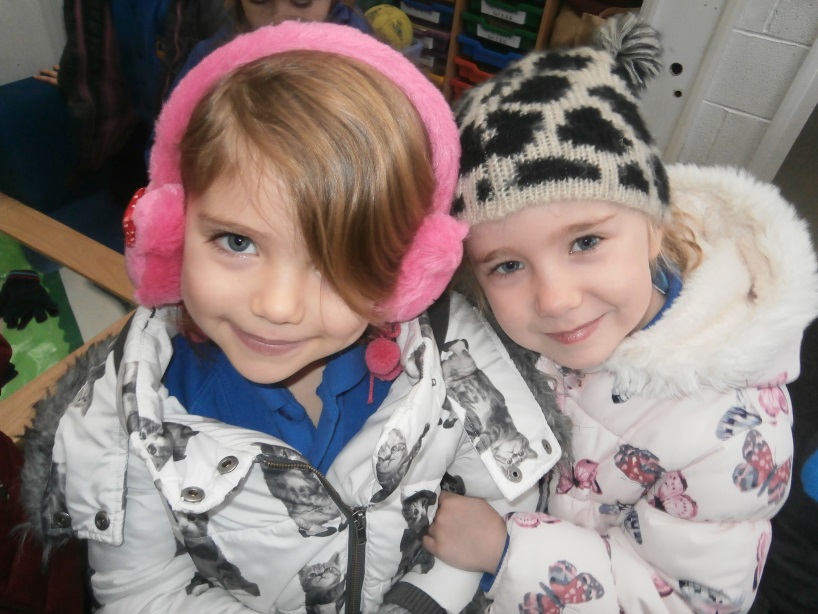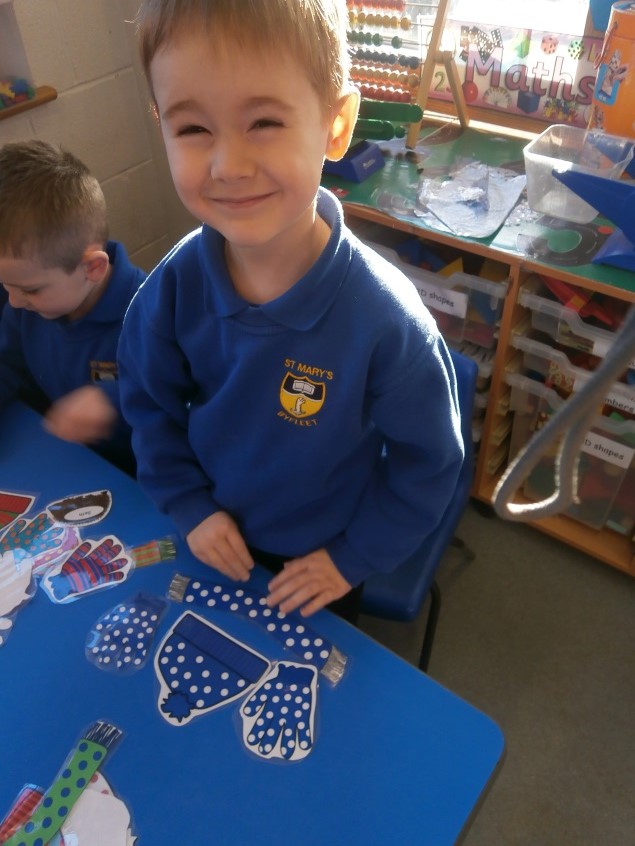 We have been moving like different polar animals in PE thinking about how the animals are camouflaged in the snow.
We made our own white polar animals with model magic and printed their footprints.
We learnt about the need to reduce, reuse and recycle to protect the polar caps for our polar animals.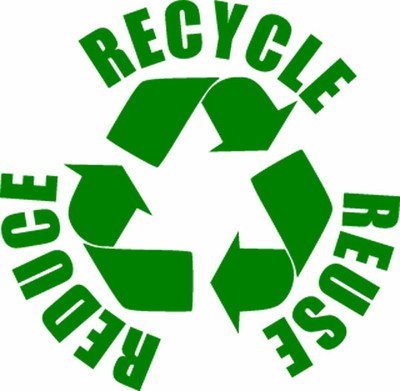 A strange visitor!!!
We found some strange footprints in our outside area.
These were our thoughts:
A dinosaur egg cracked. Jenson
I think it was a very big snowy owl. Cooper
It escaped from Jurassic Park. Cameron
It was a tyrannosaurus. Lily
A massive T Rex!! Lucy
T Rex eat other dinosaurs. He can eat all of us because he is so big. Ugnius
Maybe it was a dinosaur bird. Ryan
Our footprints were smaller. Ugnius
We know he came through the gate and out the other one because of his footprints. Erin
I also think it could fly. Melissa
Maybe they stomped through the snow. Oli
It could be an Apatosaurus. Ibrahim
A triceratops eats plants. He won't eat us because we are people. Bianca
We had a debate about whether dinosaurs should come to school.