January 2017
We have had a brilliant start to 2017 in Hedgehogs class. Thank you to all of those who came to see our Nativity, we think it was a huge success!
We started our learning this year by thinking about the ice age. We read stories about snow and looked at how ice melts.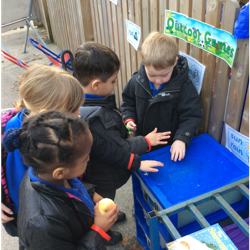 The children loved finding dinosaur footprints to start our new topic. We made up our story about going on a dinosaur hunt which we will be performing for our sharing assembly.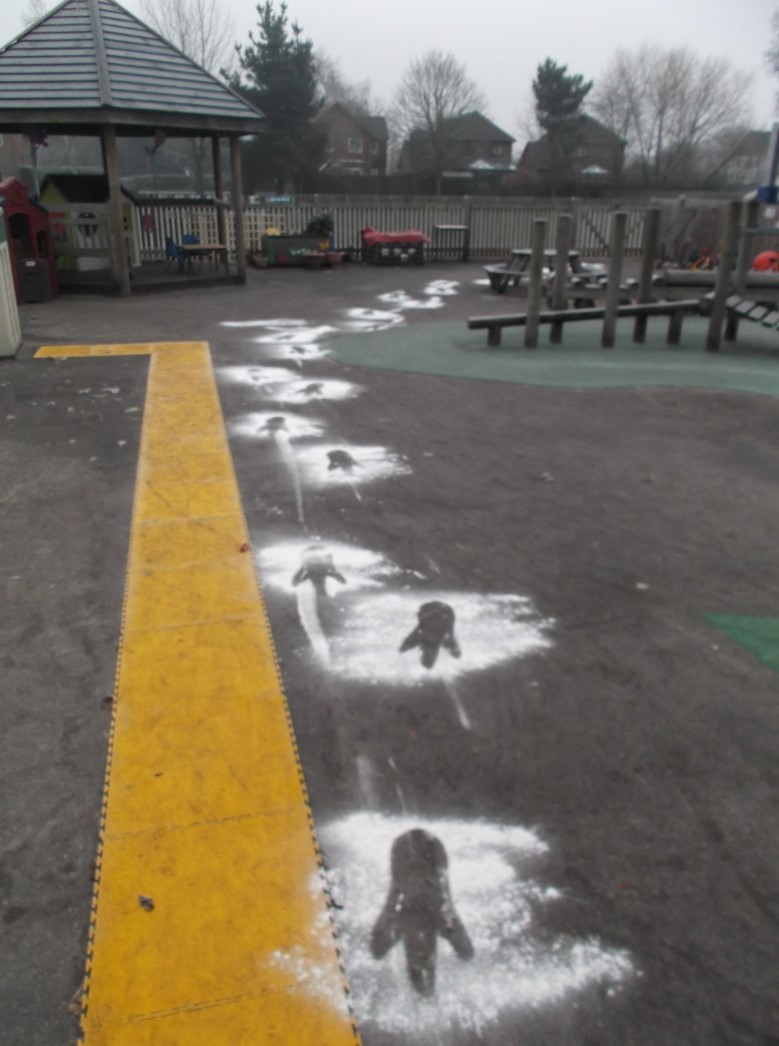 We have been trying hard to be super St Mary's learners and as part of this we have been talking about how to be a good friend. We practised having perseverance and compassion, our St Mary's values by completing a riendship challenge.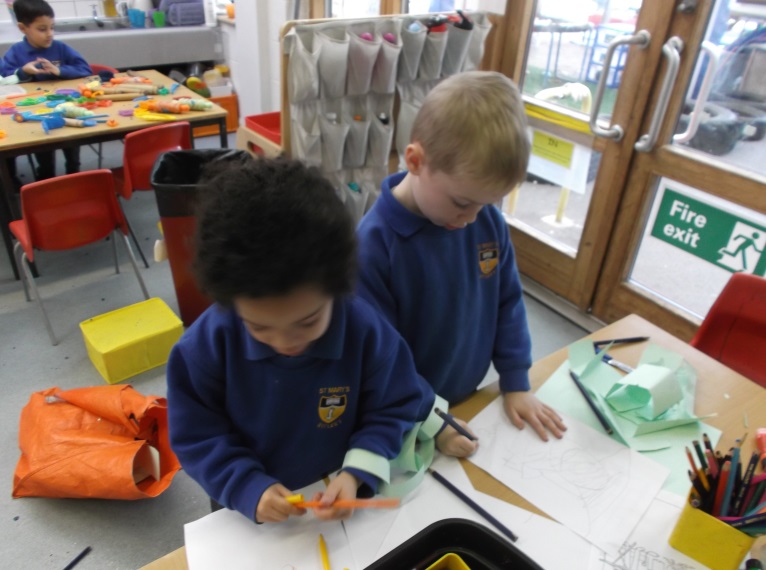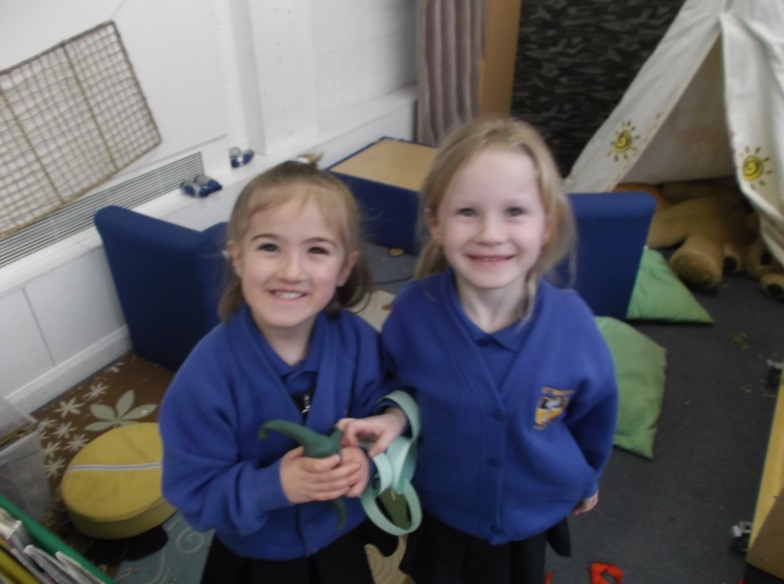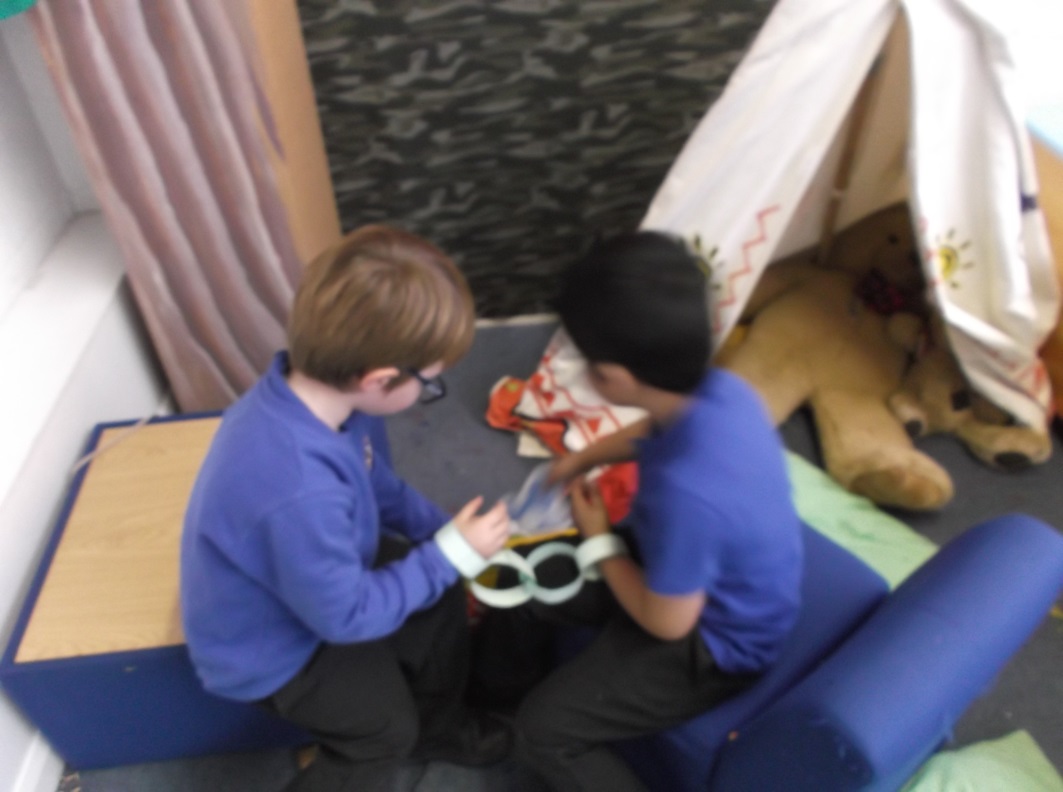 The children were paperchained to a child who they do not normally play with. We had to use good negotiating skills to make sure our chains didn't break as we were playing. The children did remarkably well with 6 children staying chained for over an hour!