February 2017
Year 4 Residential to Sayers Croft (written by Beth and Georgie S)
On the first day, we arrived at Sayers Croft and started to unpack and make our beds. Then we went caving which was quite scary although it was a fake cave!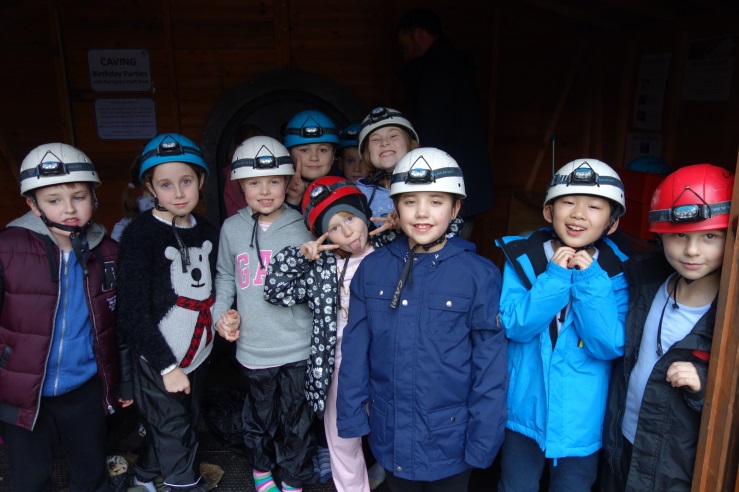 Then we headed off to the challenge course which was really cool even though it took us a while. We worked as a team to make our way through the course from one end to the other. We were not allowed to touch the ground which made it even harder! Then we went to sleep really late.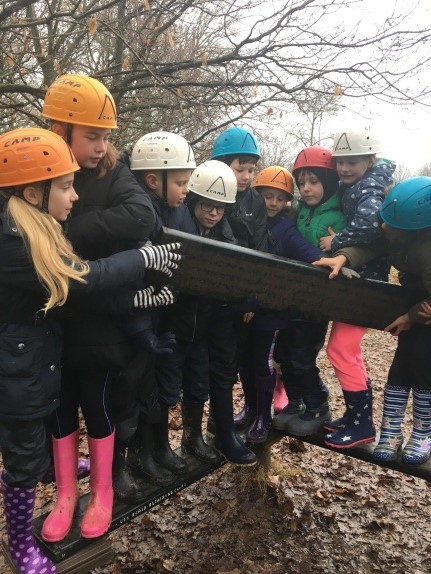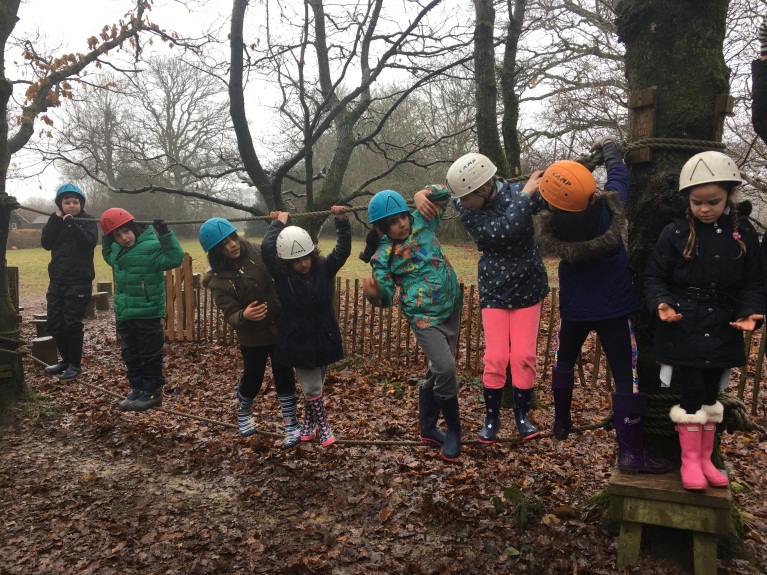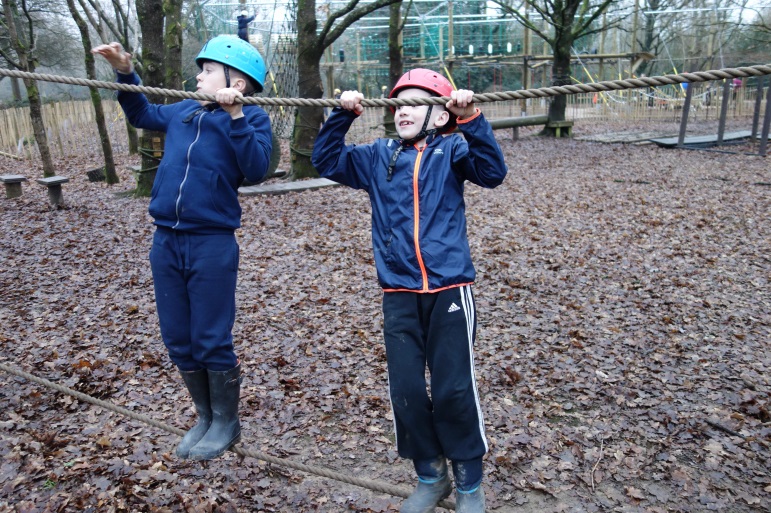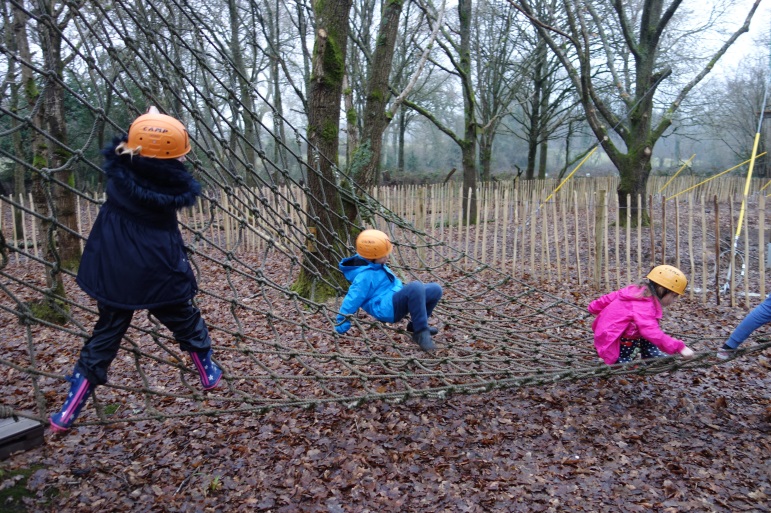 On the second day, we woke at 7:30am and got dressed to go to breakfast - it was delicious! Then we did our first activity which was orienteering and then we did our second activity which was a mini beast's earth walk. In the earth walk, we pretended to be squirrels by hiding nuts and finding them again at the end of the session. Then we had lunch. After that we did shelter building. It was fun. We needed to make sure our shelters were wind, water and bear proof! Then we did wood compass. It was really cool.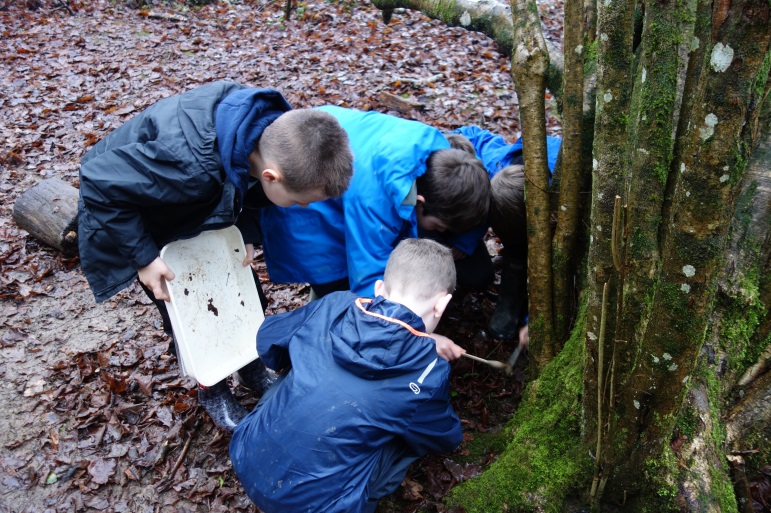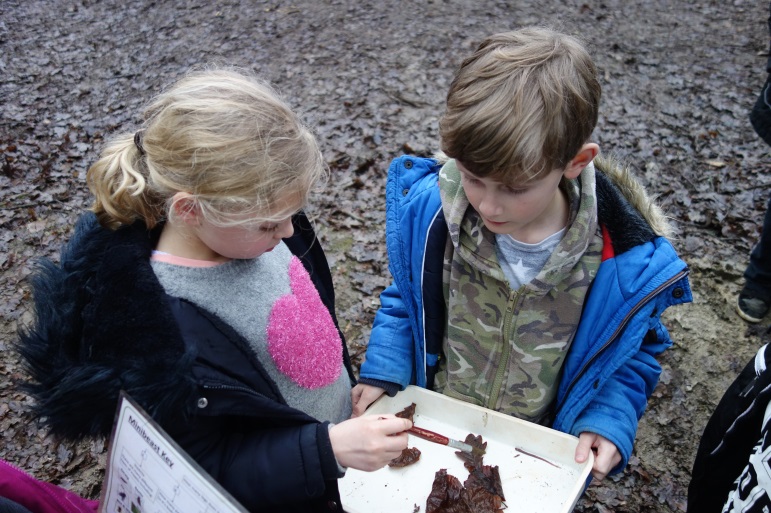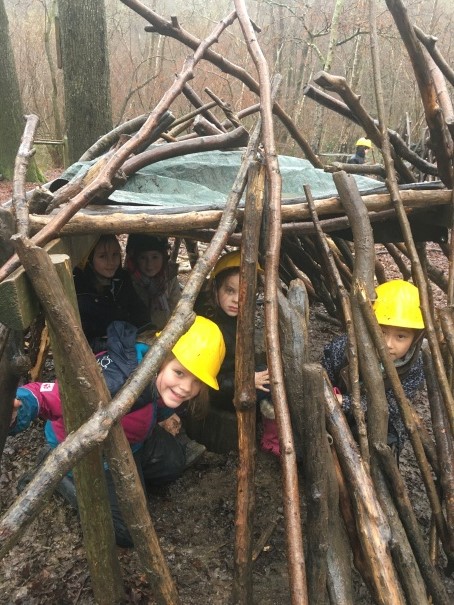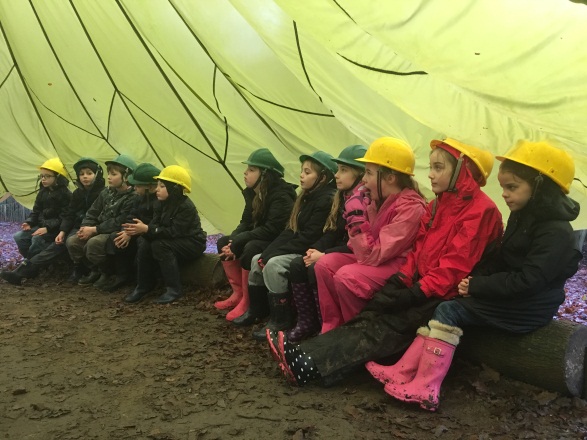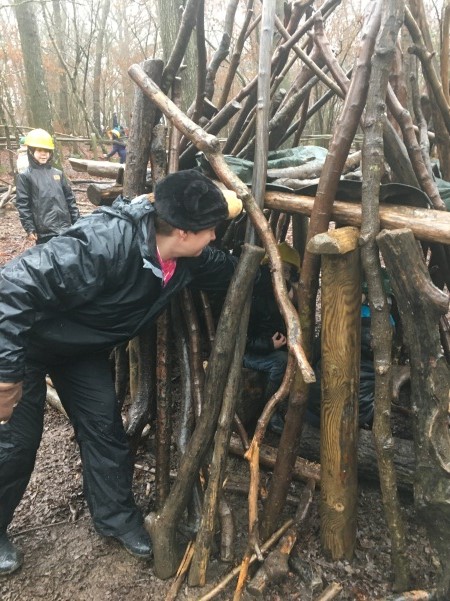 On the last day, we packed our bags then we did the maze and blindfold trail. The blind fold trail was cool because you were blind folded and when you had the blindfold on it was pitch black! The maze was difficult. Then we did rock climbing! The wall was really high and only a few people made it to the top. Then we went back to our room for lunch and watched Tarzan! Finally, we got our bags and went to the coach to go back to school!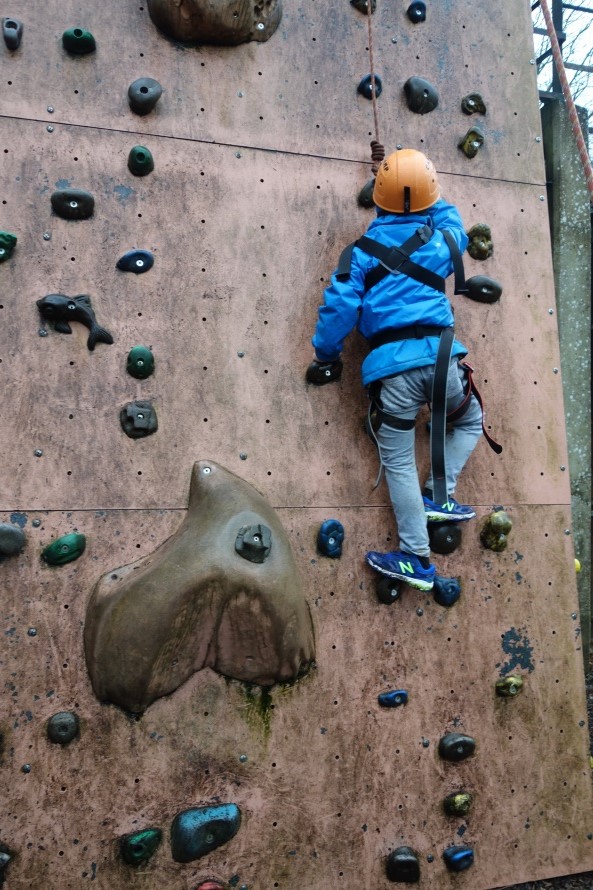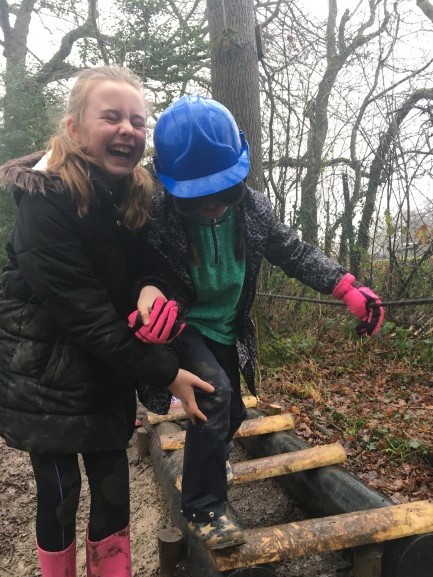 A big thank you to all the adults for helping out on the trip to make it as fun as possible!