February 2017
Our St Mary's Learner attitude of the month is learning from mistakes.
In DT, we designed and made our own dips including a whole range of ingredients. This allowed us to work on this month's attitude as we had to taste the dip and then add extra ingredients to improve it.
We invited Year 1 to come and try our dips and they used brilliant adjectives to describe the appearance, texture, taste and smell.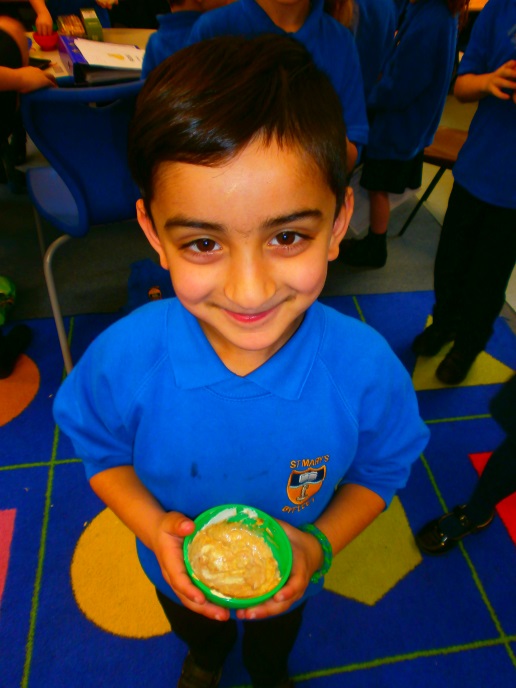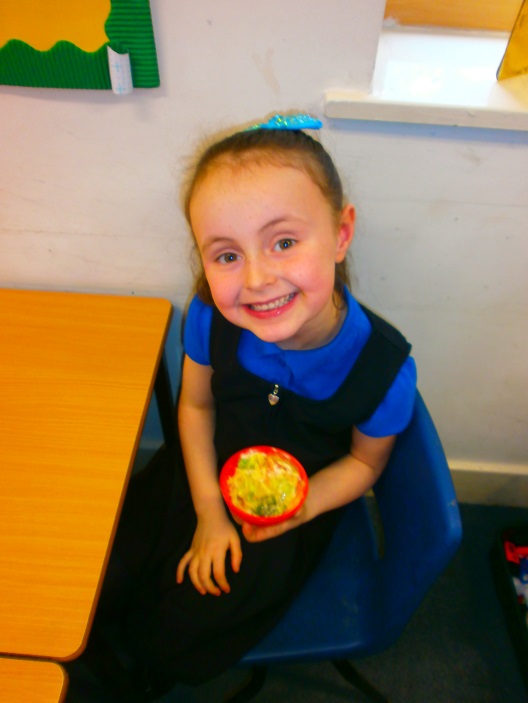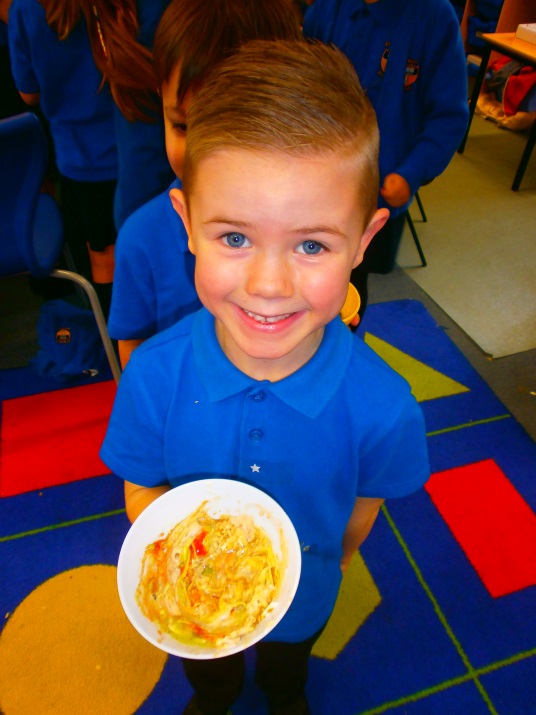 Philosophy Day
We really enjoyed Philosophy Day as we got the opportunity to answer 'big' questions. We worked well with others to discuss our ideas and if we disagreed, we made sure we said so politely.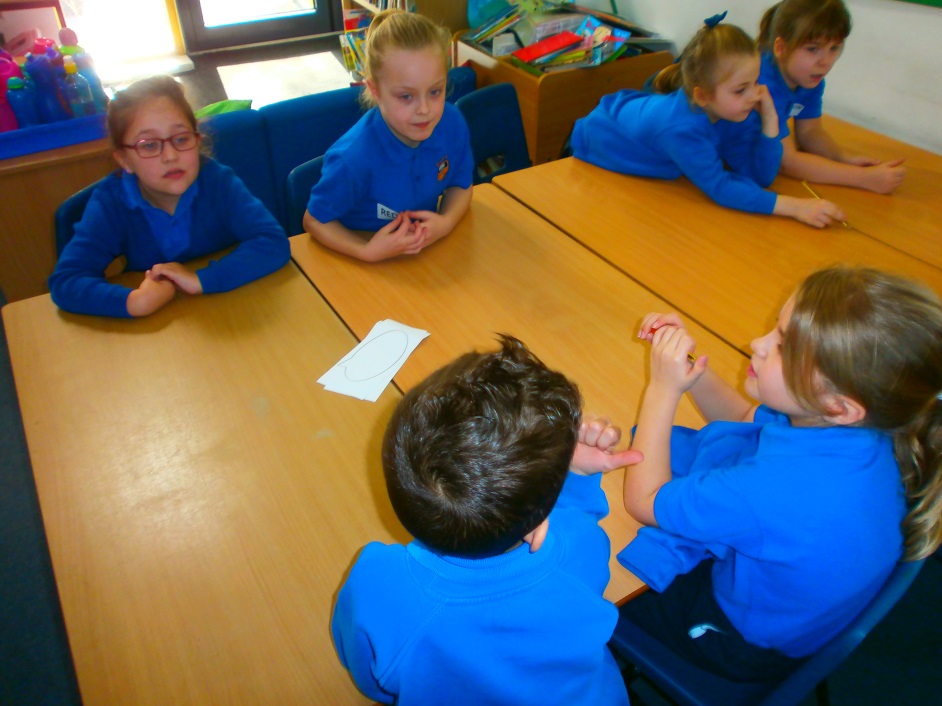 If we could change one thing about the world it would be to make sure that no one was homeless, and that everyone would have shelter and enough food and drink to survive.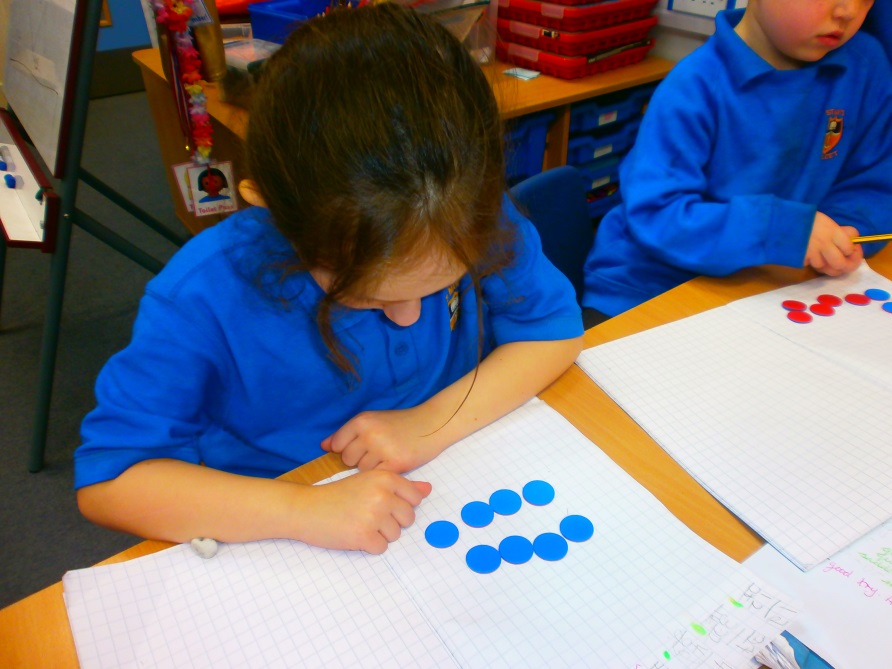 In Maths, we learnt how to solve a range of division problems by using known multiplication facts or sharing.