April 2017
After what seemed like a long break, Hedgehog's came back to school ready to learn. They have embraced our new topic 'In the Garden' and enjoyed reading stories such as Oliver's Vegetables, The Tiny Seed and Handa's surprise.We really enjoyed balancing quoits on our head like Handa's basket.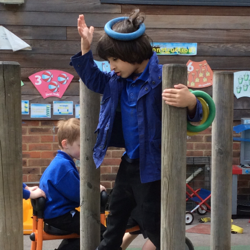 We have had a very busy start to our term; we have checked the children's reading levels by doing some phonics assessments and also benchmarked the children to see who is ready to move to the next book band.
We have really enjoyed playing outside with the better weather. We have a new garden centre and began to explore digging and planting.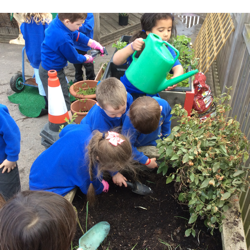 Thank you for your support by attending Parent's Consultation Meetings. It has been brilliant celebrating each child's progress. Mrs Workman and I are extremely proud of each and every Hedgehog!